Jazz up your traditional "Bark" recipe by trying out this easy Easter Peeps White Chocolate Bark. This simple treat is going to be different with each batch you make, so the kids will love using imagination to create their own masterpiece. Who wouldn't love to nibble on this special Easter snack?

Ingredients 
1 Bag of Ghiridelli white chocolate melting wafers
1 Bag of blue candy melts
1 Bag of yellow candy melts
1 Bag of pink candy melts
1 Bag of purple candy melts
8×8 cookie sheet
2 small pots
Disposable piping bags
Optional:
Wooden Skewer
Peeps
Easter sprinkles
Directions 
Using the small pots, pour 3 cups of cold water into one of the pots and place on the stove on high heat
Once the water starts to boil, place the second pot on top with the white chocolate wafers in the pot.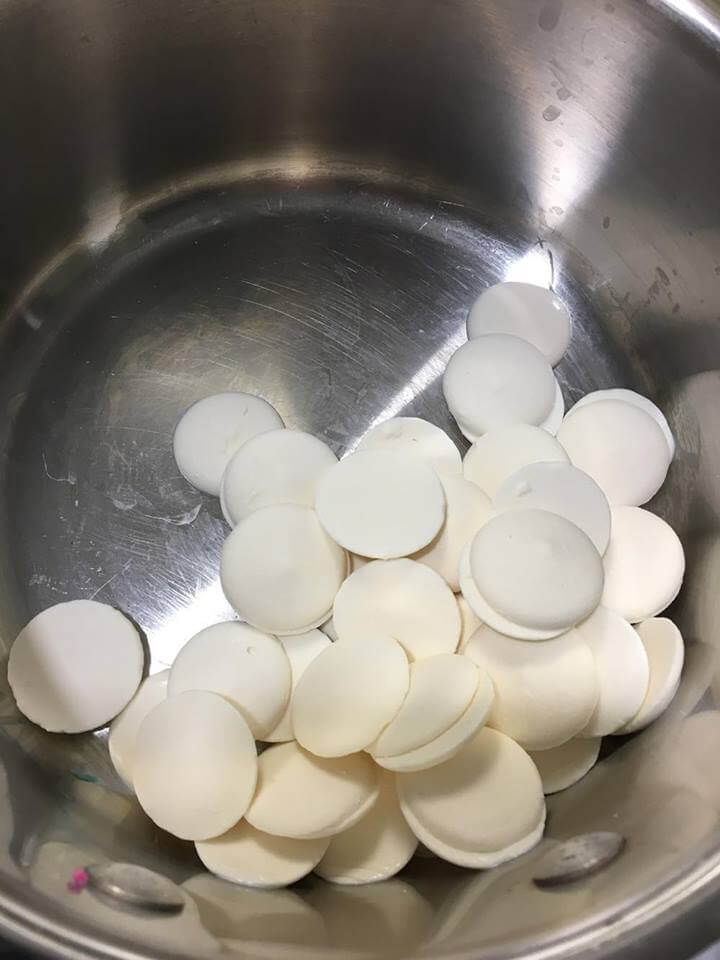 While the chocolate is melting, tear off a sheet of
wax paper
and lay it on the cookie sheet.
Mix the chocolate with a spoon and once it is melted pour the chocolate on the cookie sheet.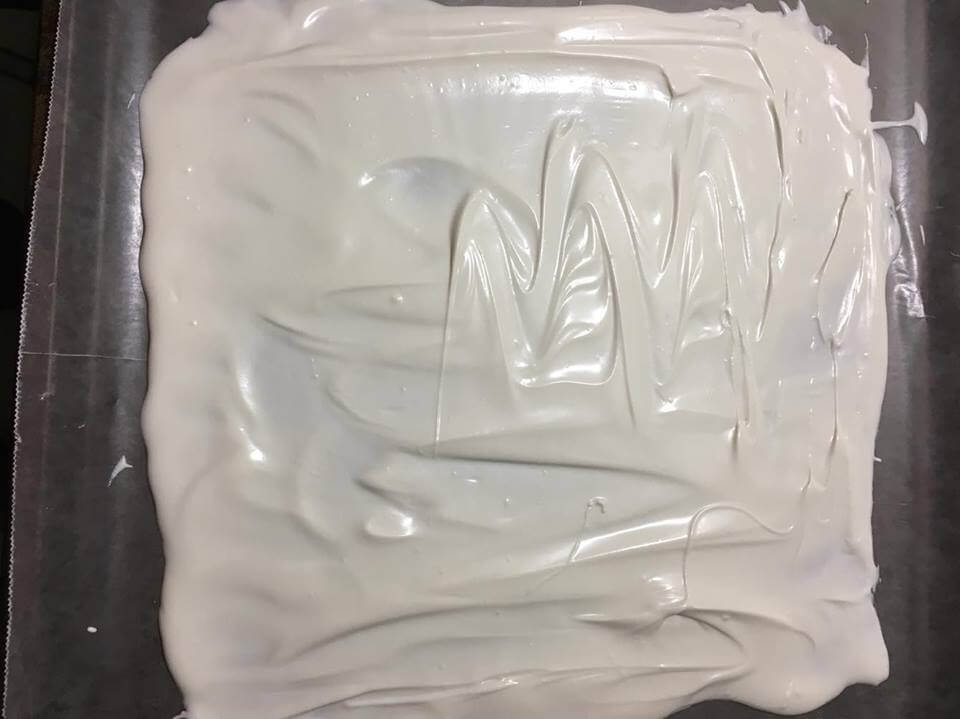 In the same pot, add the yellow candy melts and melt, once melted, pour in a bowl
Repeat previous step with the blue, pink, and purple candy melts
Pour the four colors into their own disposable piping bags.
Cut the tips of the bags
Pipe thick lines across the white layer and once lines have been added, take a wooden skewer, or butter knife and pull through the candy melt to create a 'winged' design on the bark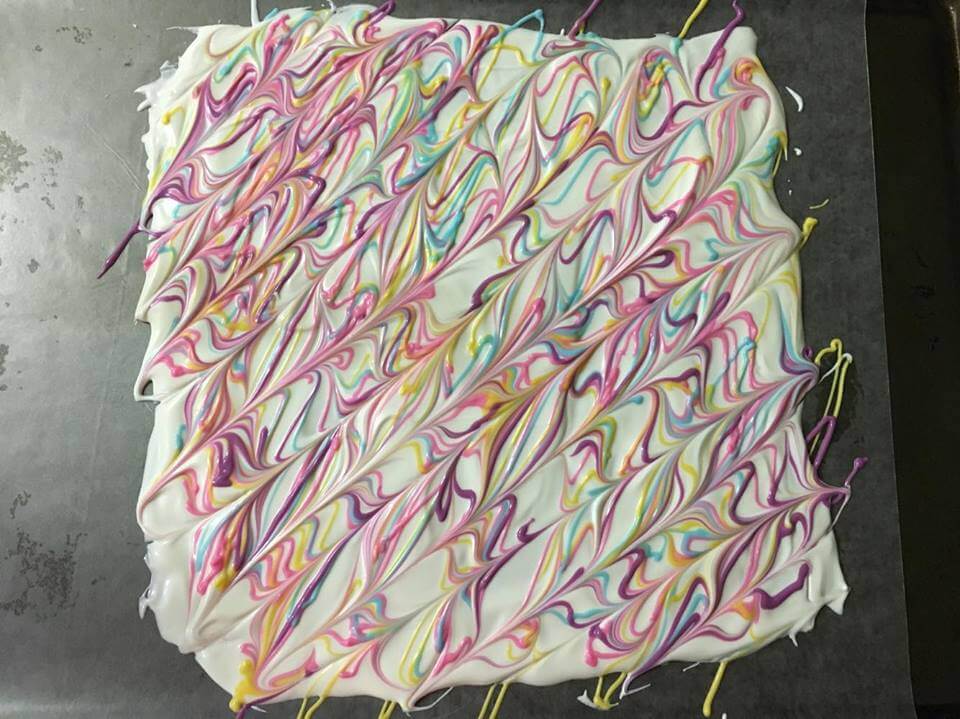 Place some peeps on the chocolate and sprinkle some sprinkles
Put back into the fridge for another 20 minutes before pulling out and breaking into pieces.
Enjoy!