Pumpkin Coffee Cookies with Maple Icing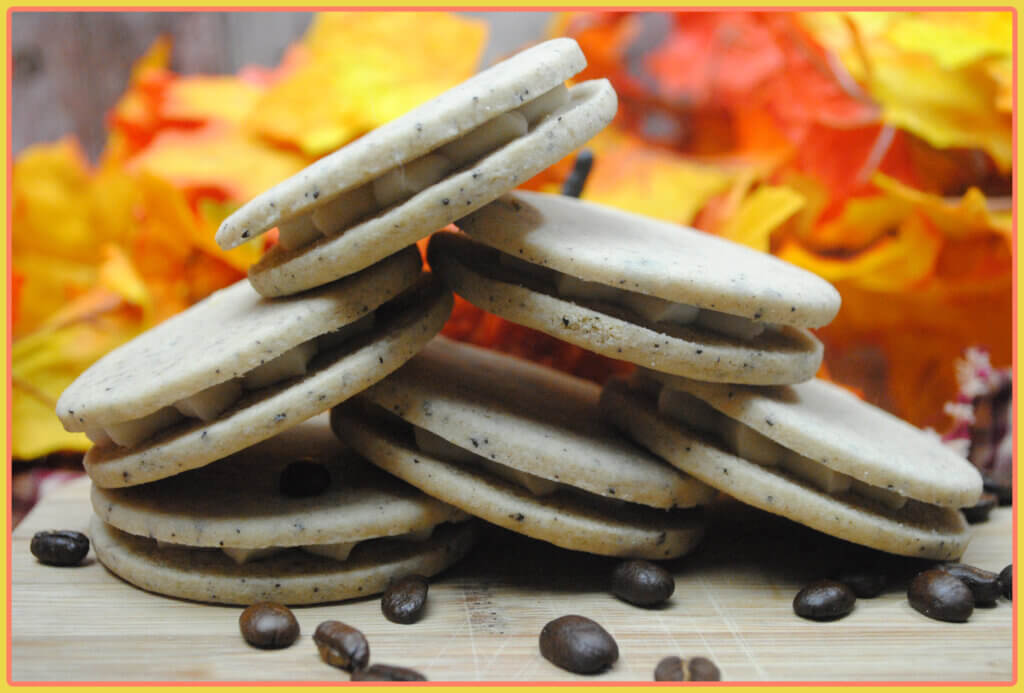 It is that time of year again, where the hot & humid weather is changing too slight chills. The time when you reflect on the past summer activities while sipping out of a hot mug. These are the times when colors truly come alive.
This happens to be our families favorite time of year. The cooler weather brings on the baking season. A season of new recipe ideas to try. Here is one of those ideas:
Cookie Ingredients: 
2 sticks unsalted butter, room temp
1 1/4 C sugar
2 C flour
1/2 tsp baking powder
3/4 tsp cinnamon
1/4 tsp salt
2 eggs, room temp
2 TBSP pumpkin spice coffee grounds 
1 tsp pumpkin spice extract
Icing Ingredients: 
1 package cream cheese, room temp
4 TBSP unsalted butter, room temp
4 C powder sugar
1 tsp vanilla 
1/2 tsp maple flavored extract
Cookie Directions: 
Preheat oven to 300 degrees.. Line your cookie sheets with parchment paper.
Blend the flour, baking powder, salt, and cinnamon together in a bowl. Set aside.
In a second bowl using your electric mixer cream the butter and sugar together until the butter is smooth and light in color. Add one egg at a time while continuing mixing with your electric mixer. Stir in the pumpkin spice extract. Stir well to make sure that all ingredients are well blended. 
Slowly add in the flour mixture and mix thoroughly. Add the pumpkin spice coffee grounds, stirring to mix well. 
On a lightly floured surface, roll dough until ¼-inch thick. Use a 2-inch circle cookie cutter and place 1-2 inches apart on your lined cookie sheets.
Bake at 350 degrees for 19-22 minutes or until center of cookie is firm. Allow to cool slightly while on the cookie sheet then transfer the cookies to a wire rack to cool completely.
Icing Directions: 
Using your electric mixer cream together the cream cheese and butter. Slowly whip in the powder sugar. Once thoroughly blended add the vanilla and maple extracts. Mix well to blend all of the ingredients together. Scoop the icing into a pastry bag with a large tip. Match the cookies for size and shape then separate into pairs. Squeeze a thin layer of the frosting on the bottom half of each of the cookie pairs. Immediately place the other half of the cookie on top of the iced cookie half.