Parenting: 14 Gospel Principles That Can Radically Change Your Family
by Paul Tripp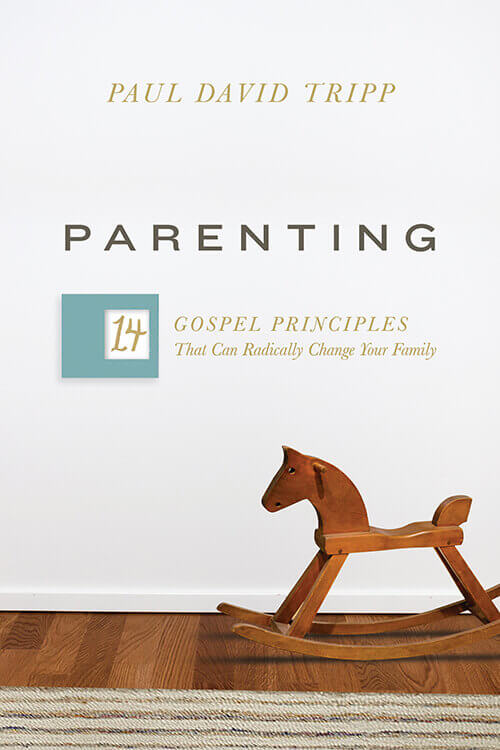 About The Book:
What is your calling as a parent?
In the midst of folding laundry, coordinating carpool schedules, and breaking up fights, many parents get lost. Feeling pressure to do everything "right" and raise up "good" children, it's easy to lose sight of our ultimate purpose as parents in the quest for practical tips and guaranteed formulas.
In this life-giving book, Paul Tripp offers parents much more than a to-do list. Instead, he presents us with a big-picture view of God's plan for us as parents. Outlining fourteen foundational principles centered on the gospel, he shows that we need more than the latest parenting strategy or list of techniques. Rather, we need the rescuing grace of God—grace that has the power to shape how we view everything we do as parents.
Freed from the burden of trying to manufacture life-change in our children's hearts, we can embrace a grand perspective of parenting overflowing with vision, purpose, and joy.
My Thoughts:
While I our family is not overly religious, if such a thing even exists, this book by Paul Tripp was a learning experience for me. This book showcases 14 principles centered on the gospel/grace that help parents with techniques to help raise their children. What I did experience was a new perspective on ways I could go about steering my children towards a better future.
Parenting is the hardest job there will ever be- but you will learn through the pages that you are not alone in raising your children to be the best that they can be. Each one of us has thier own ideas on how that is achieved, whether it be based on your own-life experiences, own upbringing, advice from other parents, books on child rearing, tv shows, etc. There are so many variables in how we choose to raise our children. That being said; this book is not about 14 steps or 14 ideas, but 14 principles based in the bible. 
For me this book was very humbling, it made me rethink about every decision I ever made with my children. I felt like while on the path of learning these principles- I was also learning a lot about myself. 
The 14 chapters covered in the book are:
Calling, Grace, Law, Inability, Identity, Process, Lost, Authority, Foolishness, Character, False Gods, Control, Rest, & Mercy
You can imagine just from the chapter headings- how personal this book can become if you let it. Nobody wants to admit failure in anything, but after reading the book I had to do just that. However, this doesn't mean that I have to continue to fail-I can change my own way of seeing things- of teaching through example for my children. Through each page I internalized each thought, no matter how painful, and placed faith in a better future if proper steps are taken.
As a stated before, we are not an overly religious family. But you can see that through detailed examples in this book, scripture references, and deep personal soul-searching you can find a lot of benefits in the book.