I created this modified version of Spring Has Arrived Sudoku For Younger Learners as a boredom buster. The kids love trying to find the solutions to these puzzles. There are four different games available for download.
These can easily be laminated for longer use. I print these off on normal printer paper, making sure that I "fit-to-page" before printing. Then I laminate each sheet. Taking a black Sharpie I write a number and name on the back of each puzzle, then making sure that each solution page is also done the same. Click the photo below to download your 8-page PDF file.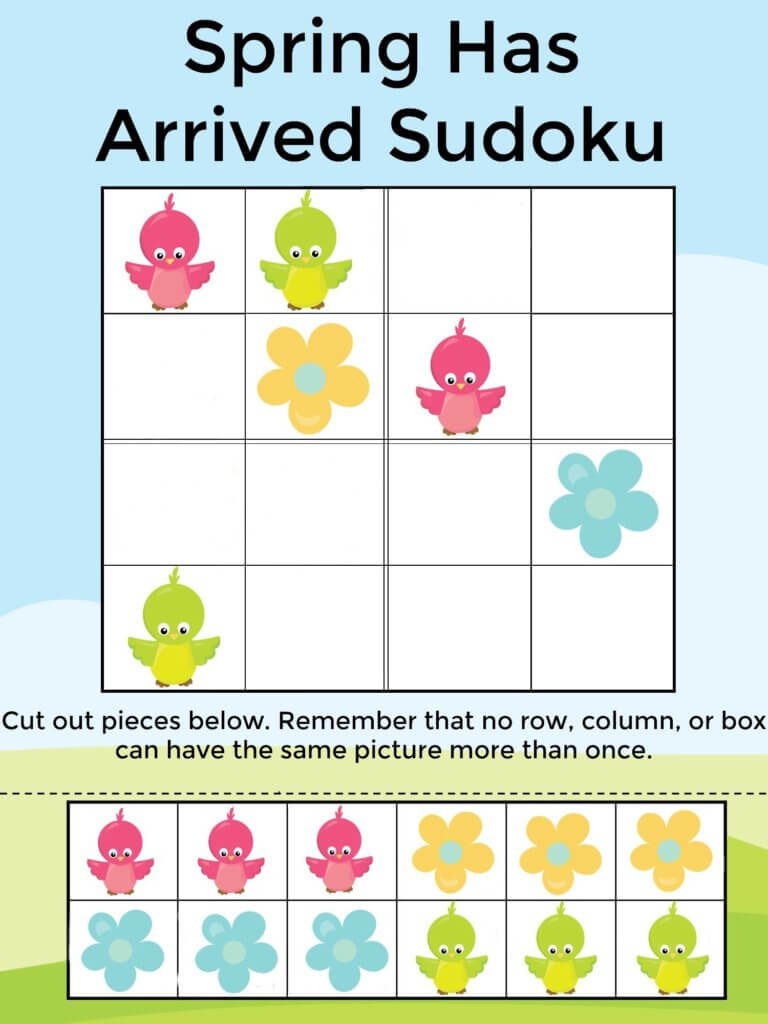 I store these by hole-punching through the laminated sheets and inserting them into a large binder. At the back of the binder is where I store all the solutions, using a marker to label each solution to the accommodating puzzle.
I hope that your family enjoys this free printable sudoku game set.  Just click the photo above to download the PDF file of the game.