Excerpt:
The buttons buckled against the tin, sounding like marbles in a jar. Maureen's hand stirred them for what seemed like an hour before she grasped a multicolored globe that reminded John of a fishing lure. Ellen tilted her head and stared at the button, a question knitted on her brow.
"I don't recognize this one, John," she said as Maureen dropped it into her mother's hand. The button rolled in Ellen's palm, the light from the fireplace piercing the glossy circle and sending flashes of color across the room.
"Well," John slowly responded, allowing the anticipation of the coming story to rise, "this is a fishing story, girls." John held out his hand, and Ellen dropped the button into his palm. "You do know that fishing stories might contain an untruth or two, don't you?"
The girls giggled. Ellen rolled her eyes.
"My brother Frank and I were just about your age when Dad allowed us to fish the Tobique on our own for the first time." The girls cuddled up near their mother, Maureen pulling a crocheted blanket over her feet before leaning into Ellen. "Yup, that was the summer I got my first fishing pole."
The memory stuck in his mind like honey, sweet and savory. John had been standing near the front porch whittling a piece of birch bark into the shape of a canoe. He and his brother often raced the makeshift boats on the Tobique when they joined their father's fly-fishing excursions for the trout that would become the evening meal. Frank was coming out of the barn, two handmade poles and a bucket in his right hand.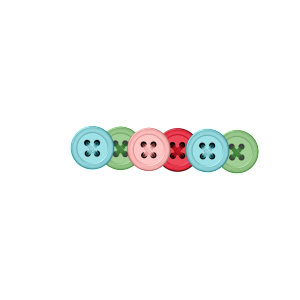 A Candid Interview with Ginger Marcinkowski, author of new release The Button Legacy:Emily's Inheritance and the 2013 Kindle Book Award Finalist, Run, River Currents
Tell us a little bit about yourself.
There is nothing too exciting about me. I was born in Fort Fairfield, Maine, a small town on the Canadian border. I have seven brothers and sisters. My parents were divorced when I was about 10. They have both passed now. I spent most of my summers, holidays and vacations at my grandparent's home in Plaster Rock, New Brunswick, Canada and am a dual-citizen of both Canada and the United States. I teach several writing seminars and do a lot of public speaking, as I love to help new writers. I'll be teaching three classes at the Hampton Roads Writer's Conference in Virginia Beach, VA, September 18-20.
When did you decide to become a writer?
Although I had written various things throughout my life, I never really believed I had the talent to be a writer. When the company I worked for required all staff to do some form of continuing education, I decided to get my Master's Degree in Creative Writing. I looked at it as a honing of my writing skills for my job, not as a full-time career. I was 53-years-old.
When I started my M.F.A. one of the first instructors I came into contact with told me that there is a story that is inside of every writer that has to be told. Once that story is written, the writer would be free to write anything they want to. I found that to be true as I began writing Run, River Currents. The book was meant to be a humorous biography of my mother, a serial wife and mother to eight children. As I wrote, I found there was a story, a very dark story that did have to be told. I took real events, a real place and a lot of liberty in certain scenes to create this story.
I guess I really never intended to follow this dream. The dream just followed me!
We are going to be discussing a bit about your new novel, The Button Legacy: Emily's Inheritance, but is this your first book?
No. My first novel was titled, Run, River Currents and it was released in July of 2012. It was a very dark story based on a true event of abuse in my life perpetrated by my father. The setting was Plaster Rock, New Brunswick. I then wrote the novella titled, The Button Legacy. It was released in 2013. I had so many requests to make the novella longer, so that is why the new book, The Button Legacy: Emily's Inheritance was written. It ties the novels together. One shows the dark side of life, the other a life filled with hope and joy.
Explain a little about why you decided to write your latest book?
I wrote this story as a way to honor the influence my godly grandfather had on my life and the way God uses even the simplest things—like a button—to convey His word to others. It was a tender follow up to my first dark novel, Run, River Currents.
The setting of both The Button Legacy: Emily's Inheritance and Run, River Currents is magnificent. Is Plaster Rock a real place?
It is. It was my mother's home when she was a child. She always said she couldn't wait to leave there, but it really is the only place I remember feeling at "home." We spent many holidays and most summers there when we were children. The memories I have of the Squeeze Inn, a small teen hangout, the dirt roads where my older brother's ran wild in an old Ford Fairlane, the time spent logging with my grandfather, the wonderful people, all such beautiful recollections.
The most powerful natural influence on me was the Tobique River, a waterway that cuts through Plaster Rock. There's a scene in my first novel that talks about us running the logs. The logs were dropped into the river from Frasier's Mill, a logging company that sat on the hill across from my grandparent's home.
Most of the time the logs would float downriver to a mill, but sometimes they'd get hung up on river debris and lock together pretty solidly, creating a place for children to swim. It was dangerous, but as children, we were not wise, so we took ou chances. Every child in Plaster Rock ran across those jammed up logs at one time or another. I can vividly remember my oldest brother Milton, taking me out on the logjam to an area of wedged logs. He helped me climb up the makeshift diving platform, and proceeded to push me off into the small clearing of water below. I was terrified, as some of the logs below began to close over me. That's how I learned how to swim. That river was also the first place I witnessed a baptism.
Tell us more about this "button box." Was it real?
Yes, it was. Years ago, especially during World War II, people had to be frugal. They saved everything, and my grandparents were no different. Each piece of worn-out fabric was utilized to make quilts, every button saved for another use. My grandparents' button box was a tin box, about 10 X 15 inches in size. The design once depicted a pasture scene, although the bright colors are now faded. When I was young, I remember it sitting high on an old oak hutch in the corner of their kitchen. I don't remember when I really noticed it, but I do remember the times Gram or Gramp would bring it down.
For a child, it was like a treasure hunt. The lid would open, and hundreds of buttons, all various sizes and shapes, were there for us to explore. I still see my grandfather's face light up when I'd pull a button out and ask about it. Who knew how many lessons of grace would come from the stories told of those buttons?
What part do you feel the buttons played in your grandparents' prayer life and perhaps even in the development of how they perceived the people they prayed for?
Because I was so young at the time, I don't really know how those buttons affected my grandparents, but because they were both godly people—not perfect mind you, but godly—I'd like to think that the buttons were constant reminders of those they had loved, lost, and prayed for. In my mind, I can still see the facial expressions of my grandparents when certain buttons were pulled from the tin…the joy, the bowed heads in thankfulness, the sadness. Not every button story was told; some memories were too painful or too personal to share. I would hear their pleas, the way they prayed for friends and family with deep, long requests of thanksgiving and supplication. It was a lesson for me on how to pray for others.
It seems that the associations your grandparents made between the characteristics they trusted God to develop in their loved one and the button representing that loved one may have strengthened over time as they prayed. If that is true, how do you think that happens?
In my own life, I have seen a strengthening in my prayer life. For many years, I just "went along" praying what I call "fluffy" prayers, asking God to "give me" what I needed, not understanding that my purpose in life is to worship Him. I believe that most Christians, including my grandparents, may have done the same thing in their youth.
Then God strengthens us with trials, driving us to His Word where we learn to really trust and believe what He is telling us, teaching us to lean on Him. When we turn to God's Word, we learn how He wants us to pray, when He wants us to pray, and for what purpose we are to pray. It is only then that we can learn to understand His will for us.
Sometimes it takes years. Other times it takes little reminders, like the buttons in that box, to keep us focused on His will for us. I believe those buttons were small reminders to my grandparents about God's loving hand on their lives.
How did your family like the novels?
I have the best brothers and sisters in the world. With the first book, I did get a bit of pushback from a younger brother and sister, but as in most families, they saw things differently than I did and what happened to me, did not happen to them. I decided I would write my truth and allow God to take the story where he did.
The funny thing was that my first book was rejected several times by secular publishers because they deemed it "too Christian," while agents in the Christian world thought it was "too graphic" for Christian authors even though no foul language, or overly detailed scenes were present. I guess some people think bad things don't happen to Christians. In the end, my writing ability was praised by both the secular and Christian worlds once Booktrope Publishing released the first book and it garnished a semi-finalist award at the ACFW and a finalist award in the 2013 Kindle Book Awards. That is due to God's abounding grace!
Do you have a button box or anything similar? Do you recommend that your readers keep one? Why or why not?
In the past few years, I have kept my extra buttons in a small glass box, but recently I found a large tin box, similar to the one my grandparents had, that reminds me of their old one. I just dumped all of my buttons into it. I have a long way to go to fill it, but I must admit that just having it near, placed on the top of my own old oak hutch, is a daily reminder of the beauty of the lessons of those buttons, lessons I hope to share with my own grandson as he grows.
I think a symbol of God's grace, as simple as a button box, is a wonderful reminder to pray for those in our lives. I have just begun to ask friends and family to send me buttons off any old clothing or item they have along with the buttons' story. I think this will encourage me to pray for them. Sometimes we need to be reminded. I keep my button box on my writing desk and sometimes when I am tired of writing, I pull the top off the box and swirl my hand through the buttons to remind me that I need to pray for my family and friends. The best part is that I am beginning to share those stories with my own grandson.
In what ways will the new novel tie in with Run, River Currents?
The story of the button box, The Button Legacy: Emily's Inheritance's, is the prequel to Run, River Currents and is told from the viewpoint of John Polk, the main character's grandfather in Run, River Currents. His viewpoint is that of a man who has learned that God has a plan for His children and that through fervent prayer and faithfulness to God's Word, he has faith that God will save each of his children and grandchildren. One of the last scenes in the button box story speaks of his granddaughter, Emily Evans, (the main character of Run, River Currents,) and a lesson that he imparted to her about God's grace that will eventually lead to her salvation.
The story of the button box is uplifting and full of tender memories, while Run, River Currents is dark and without hope until the end of the story. One book shows such hope of how the Christian life can be, even in the midst of trials, if he or she turns to God and accepts Jesus Christ's saving sacrifice, while Run, River Currents shows the life and attitude of a lost person who has no hope.
Both stories reveal the joy of a personal relationship with God.
Is there anything else you might want to share with my readers about The ButtonLegacy: Emily's Inheritance?
I think what I personally love about the book is that it is a story that you can read and share with your family. It's that kind of a book you want to bring out at Christmas or see made into a Hallmark movie. The stories are tender and warm a reader's heart. I love to hear back from reader's, as to what they think, so please encourage your reader's to feel free to contact me with their own stories.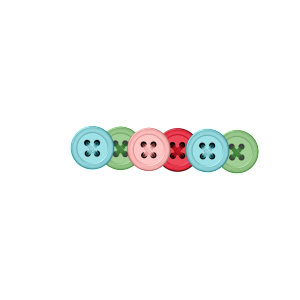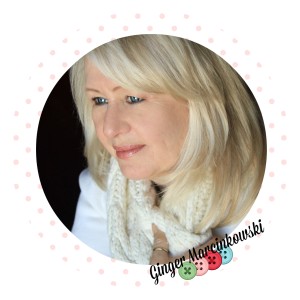 Ginger Marcinkowski was born as one of eight siblings in northern Maine along the Canadian border, a setting that plays a prominent role in her novels, Run, River Currents and The Button Legacy-Emily's Inheritance.
Her debut novel, Run, River Currents, was published in August 2012, was a 2012 semi-finalist in the ACFW Genesis Awards and a 2013 Kindle Book Award Finalist. The Button Legacy-Emily's Inheritance, will be released in July 2014.
An interesting fact about Ginger is that she is a million-mile flier with United Airlines and had been a multi-million dollar travel agent in the past. Her travel experience will be the catalyst for a new series of mysteries whose main characters are travel agents.
Ginger will be awarding a $10 Starbucks Card + eBook copy of The Button Legacy: Emily's Inheritance to a randomly drawn commenter during the tour. 
Follow the tour and comment; the more you comment, the better your chances of winning. The tour dates can be found by clicking the banner below the giveaway form: 
a Rafflecopter giveaway



This promotion was brought to by both the author, Ginger Marcinkowski, and Goddess Fish Promotions. If you are interested in Goddess Fish Promotions, you can contact them via website, Twitter, Facebook, Blog, or Google+.